3.11.2014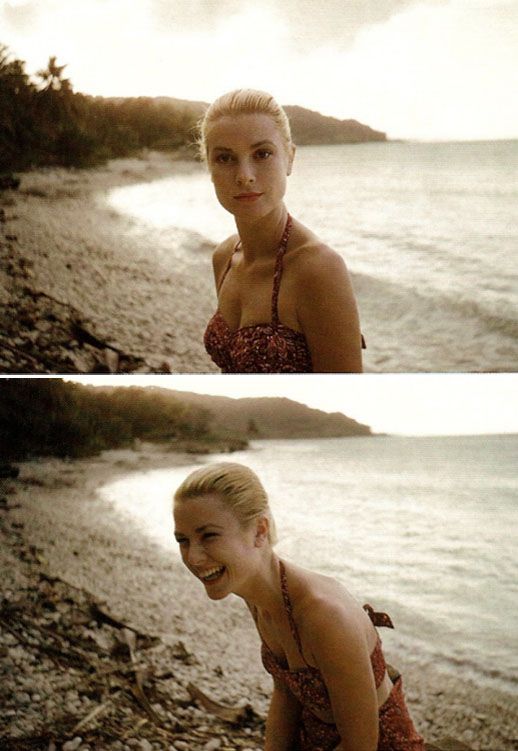 Photos via: Howell Conant
Came across these gorgeous photos of Grace Kelly at the beach. Such a babe!
Posted by

Le Fashion
7 comments

3.10.2014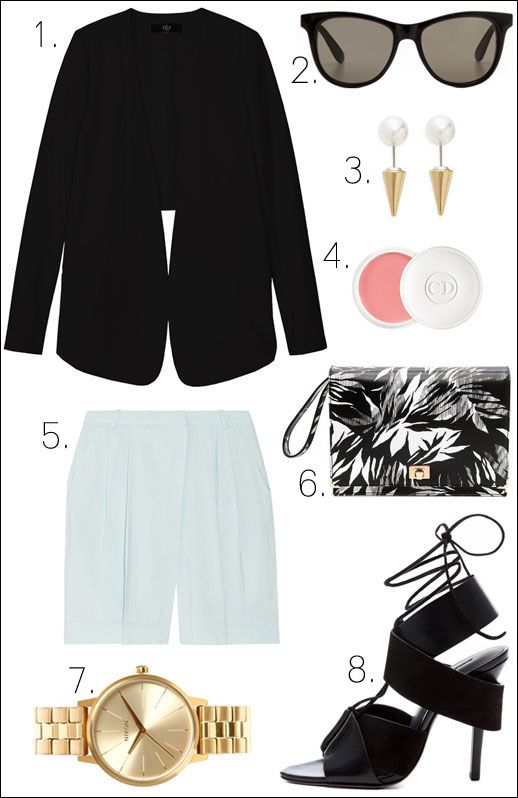 Dreaming of wearing this look. Now if only spring wouldn't take so long in getting here!
1.
Tibi City Stretch Open Back Blazer
2.
Wildfox Catfarer Sunglasses
3.
Fallon Jewelry Swarovski Pearl Microspike Earrings
- (rose gold
here
)
4.
Dior 'Crème de Rose' Smoothing Plumping Lip Balm
- (also
here
)
5.
By Malene Birger Stray Pleated-Front Voile Shorts
6.
Jason Wu Jourdan Tropical Print Clutch
- (also
here
)
7.
Nixon Small Kensington Watch
8.
Alexander Wang Malgosia Leather and Suede Sandals
Posted by

Le Fashion
6 comments

Labels: ALEXANDER WANG, BAGS, BLAZER, CLUTCH, EARRINGS, FLORAL, HEELED SANDALS, HEELS, JACKET/COAT, LIPS, OUTFIT COLLAGE, PEARLS, PRINTS, SANDALS, SHORTS, SPRING/SUMMER INSPIRATION, STUDDED, SUNGLASSES, TIBI, Watches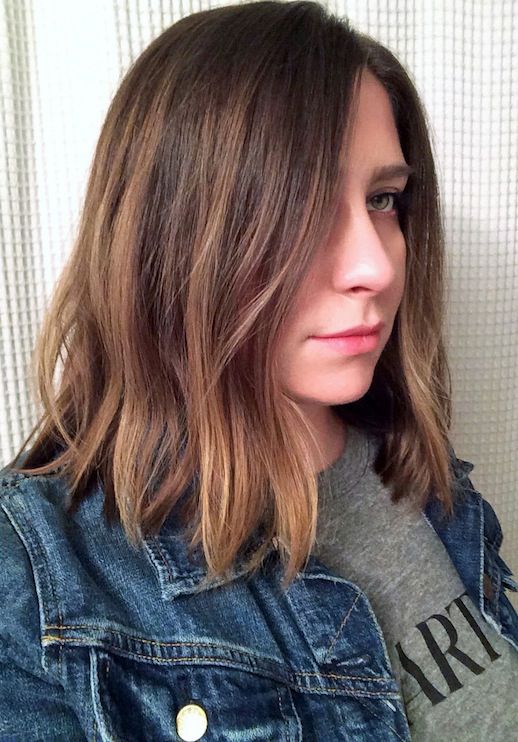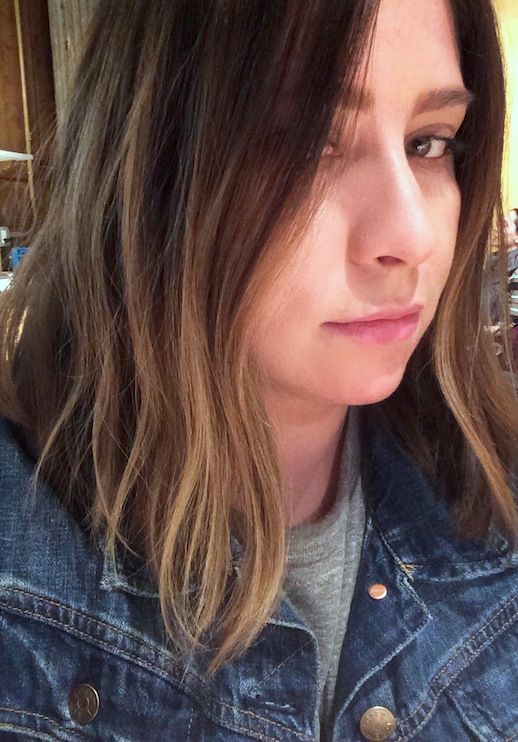 A couple of quick iphone snaps of my new haircut. As I mentioned in
this
post, it was time for something fresh and after going through my hair inspiration folder on my desktop, I was a ll about the long bob. All thanks goes to the gorgeous and talented
Jen Atkin
for giving me the exact cut I wanted and perfect effortless waves to boot.
Outfit details:
J.Crew Jean Jacket
|
Rodarte 'Radarte' Tee
Posted by

Le Fashion
21 comments